About US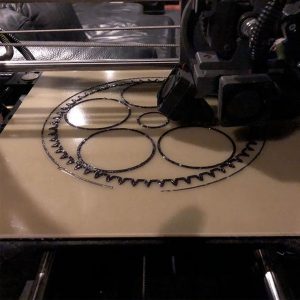 Born from a Hobby, Perfected through Industry
What started as a hobby, printing figurines, pop culture icons and fidget spinners, quickly turned into a tool to accelerate research and development supporting our day jobs.  We discovered that 3D printing was not only for trinkets. With careful application 3D Printing replaced what previously required a machine shop and long lead times.  Making our jobs and lives easier.  Giving us more free time to Monkey around.
While industrial prototyping keeps the lights on and earns bananas, we still have the passion to make 3D printing a part of everyone's toolbox.
What does that mean for you?
3D printing has the ability to replace traditional and often expensive manufacturing.  We understand that time equals money. We can offer our customers short lead times, no minimum requirements and endless customization.  You can leverage our top of the line printers while maintaining your budget.
We make printing a low hanging fruit, easy for anyone to grasp, with a simple upload and automatic pricing, 3D printing is as easy as "add to cart."